OTECI's volunteer advisers to a chemicals group in reducing the risks of contamination
Risk analysis dedicated to pharmaceutical quality
A world-leading chemicals group, located in Lyon area, is specialized in the production of a major active pharmaceutical ingredient (API) intended to be marketed internationally.
In order to reduce the risks of contamination during manufacturing or maintenance operations, this chemicals group's and the site's managements decided to carry out a systematic risk analysis based on an "FMECA" methodology, while complying with international pharmaceutical regulations.
This consisted in analysing, for each piece of equipment in the manufacturing process, all the failure modes, their effect and criticality.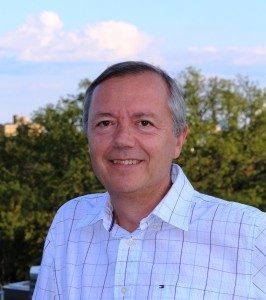 Thus, nearly 400 failure modes were identified during the twelve work meetings conducted by Jean-Louis Lambert of OTECI Auvergne Rhône-Alpes. The manufacturing, maintenance and process technicians took part in these meetings assisted by a representative of the Quality department.
The potential risks highlighted by these failure modes were then classified by the group as "acceptable", "to be improved" or "critical". A list of actions aimed at reducing or controlling the most significant risks is being developed. It will soon lead to an action plan presented to this major chemicals group management.
The whole approach will help reduce the contamination risks in the unit and thus show group clients and health authorities (FDA / ANSM in particular) that the company is in a proactive and permanent process of quality improvement, priority being given to the patient's safety.
Quality approach in an SME…
An OTECI member, retired volunteer expert,   conducts a key mission in a Rhône area SME to help them implement a quality approach to qualify for ISO 9001 certification in 2016, complying with the new version of October 2015 of this standard.
Initiated by the Management, this approach aims at improving the company competitiveness by structuring and simplifying its processes.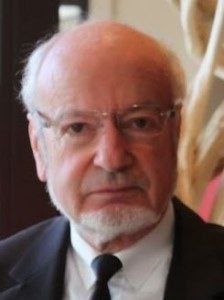 It will also result in:
A turnover increase and better results
Opening up new markets
An increased credibility towards all contributors (Customers, Suppliers, public bodies, …)
An acknowledgement of all the staff's commitment
The assistance provided focuses on the diagnosis, the teams training, the advice and the regular follow-up of all the actions necessary for this structured approach.
Despite the production requirements of this SME, the action plan and the key timings have been respected by the site quality manager.
This is quite an example of knowledge transmission in which retirees' volunteering means concrete economic improvements for the benefit of all.
Purchase of Art and Photos: OTECI AURA – Copyright photo (s): OTECI AURA