MASE® "Manuel d'Amélioration de la Sécurité des Entreprise"
Safety Policy and Safety Management System
DT 40/"Union des Industries Chimiques Organismes formateurs"
MASE®  « Système de Management en Entreprise»
(Manuel d'Amélioration Sécurité des Entreprises )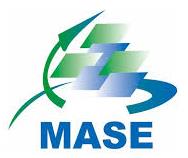 MASE (Company Safety Improvement Manual) is a management system whose objective is the continuous and permanent improvement of the Health, Safety and Environmental company's performance.
OTECI assists companies in the implementation and preparation of MASE certification, essential for any company having to work on an industrial site with safety hazards.
Having a staff safety management system is critical for any company.
The MASE benchmark is widely acknowledged as the basis of safety management.
MASE certification is very often required by companies working in hazardous areas when external contractors are involved.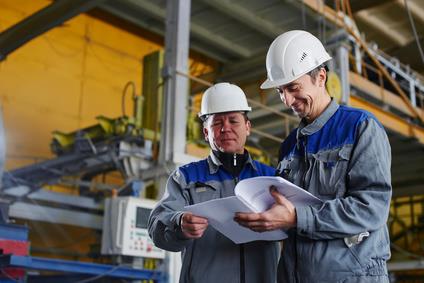 OTECI has assisted and is still assisting companies that wish to implement the MASE system or obtain the renewal of the certification which is highly beneficial to the company. It is also an opportunity to review and formalise its operating procedures with our Expert Volunteer Advisors.
Link to the official MASE website: http://www.mase-asso.fr/
OTECI Auvergne Rhône-Alpes volunteer experts are at your disposal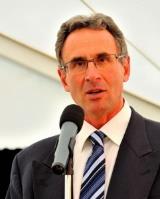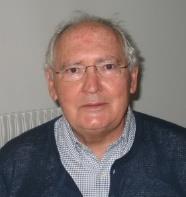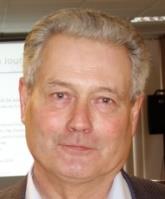 Safety Policy and Safety Management System
The safety of contractors' personnel
Managerial Approach of Safety in Construction Sector
You wish to develop safety awareness in your company?
You are an SME, an intermediate-sized enterprise (ETI) or an Association, you wish to develop your Safety Culture, to set up a Safety Management System (SMS) adapted to your organization or in compliance with an international standard (ISO, OSHA,…)?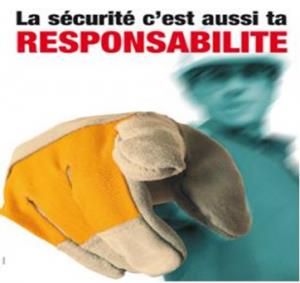 OTECI Auvergne Rhône-Alpes can help you thanks to ½ or 1 day modules on the following points:
– Present essential tools or concepts currently  used  in the field of industrial safety
– Develop the philosophy, objectives and structure of a Safety Management System
– Define the essential elements of a successful safety policy: management commitment, visibility,…
– Give the current trends of the best ones in this field:   the human factor in particular
Our volunteer experts, through their long experiences acquired during their career in industry, have witnessed these processes firsthand and are therefore able to give relevant advice.
OTECI is currently assisting a chemical production company, a pharmaceutical production unit and a personal care organisation.
Rely on experience!
A construction industry group intended to raise its thirty French subsidiaries at the same level of safety excellence as the mother company.
OTECI's 2-year coaching program includes several phases for the development of its "Work Supervisors" (middle management) and to support the Subsidiary Managers.
The first phase, conducted as 3 seminars about management towards work supervisors, included a part about '' Safety Culture'' which was made by an OTECI member.
This second phase, in close cooperation with the client, is focused mainly on "Risks Identification and their Management" and "Experience Feedback/Cause Tree".
The participants were satisfied with this training session which alternated dynamically didactic analysis and practical exercises:   «This training was very important to start our approach… Thank you again for your help in this essential project for subsidiaries… »
This type of safety culture and awareness training, which is adapted to client's requests in diverse sectors such as chemistry, health, construction…, is one of OTECI's strengths.
OTECI experts  who took part : Jean-Paul Peres, Jean-Marc Pautrot, Christian Moullard, P Jomier, JL Grardel, PH Maguet, M Cathala, Alain Robert.
OTECI Auvergne Rhône-Alpes volunteer experts are at your disposal
OTECI Auvergne Rhône-Alpes volunteer experts are at your disposal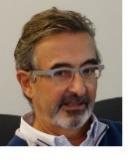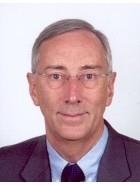 DT 40/Union des Industries Chimiques Organismes formateurs
OTECI and training in Personnel Safety for External Contractors
OTECI, through its numerous competences in the field of safety, takes part in the labelling process of training organisations involved in the ''Technical Directive of the Union of Chemical Industries – DT 40 ''– concerning the staff Safety of External Contractors in the chemical and petrochemical industries.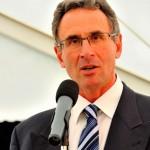 On the basis of recommendations and audits carried out by OTECI, UIC ( Union des Industries Chimiques )  can issue a labelling for Training Organisations wishing to deliver DT40 training and certifications for the personnel of companies operating on industrial sites presenting hazards.
The DT40, which is a practical guide, was developed by UIC in 1990. In 2013,  UIC made the DT40 revision 7 available. It sets:
– The general framework and the way this training system is conducted
– The specifications of this training (pedagogic reference material, knowledge evaluation tests, accreditation certificate),
– The labelling system for training organisations and their coaches (procedures and audits, etc.).
In this context, several OTECI volunteer senior experts, audit and assist training organisations to monitor their DT40 certification.
Following one of these audits conducted by OTECI, a Training Organisation planned a meeting with its partner companies, which could potentially attend this training.
It was an opportunity for our OTECI volunteer expert to conduct an exchange between the participants about the management of the risks they come across, and to make them aware of their responsibility in terms of safety as well.