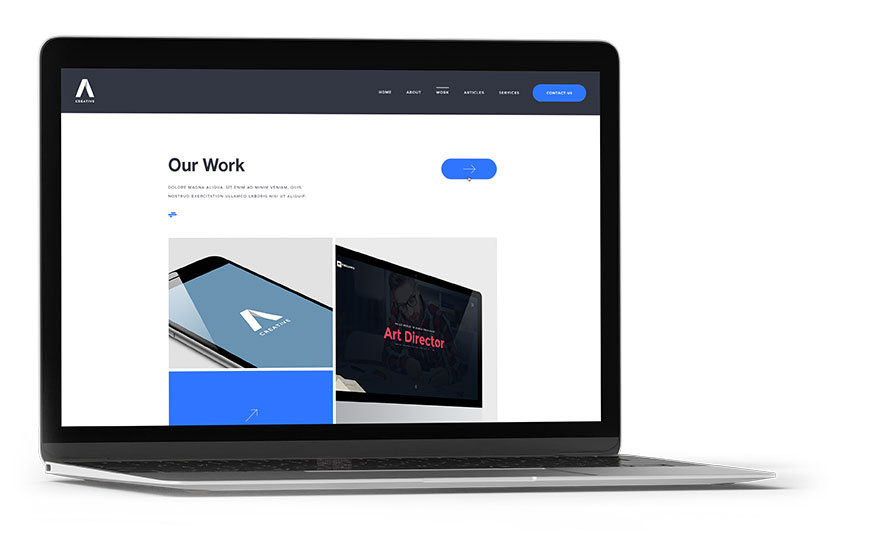 You have to innovate and keep adapting to new contexts!  You do not always have sufficient resources to catch up with everything!
OTECI can offer you the   specialists' services you lack.
We can help you find solutions to carry out your projects. This includes the creation, the development or the reorganisation of different types of companies (industrial, servicing) and administration as well.  Our members have a long experience acquired in companies of various sizes in France and abroad
Our consulting, analysis and audit services are always  and clearly based on listening, collaboration and joint creation.

Some examples of our fields  of expertise  often used by companies
Examples of mission

An example of a mission:  ''Strategic Plan'' / ''Organisation''.
Assisting a SME in taking advantage of an opportunity of acquisition outside Europe.
Assisting a company often requires the intervention of several OTECI experts with complementary skills. In the following mission, a SME belonging to the engineering sector required support to decide whether it would be advisable to seize the opportunity of an acquisition outside Europe.
This company produces equipment for the manufacturing industry.  It jointly developed a piece of equipment with a foreign company, each selling the product in its respective territory.
A shareholder of the partner company plans to sell all his shares at one point. Our client intends to buy them, which would strengthen the position of his company in the partner's market.
The French company asked our support to polish its strategic thinking and to define its acquisition arguments in order to prepare a potential negotiation.
This mission is made up of different aspects coming under management consulting (strategy), marketing (market assessment), finance (evaluation of the potentially acquired companies) and legal issues (prior to consulting a lawyer).
Strategic thinking remains the main element of the mission.
Such an acquisition constitutes a major risk for the SME which would then increase its size in quite a substantial way.
Even though both companies have a shared experience and a relationship based on trust, the cost of this acquisition is significant and the prospect of success in the targeted market, uncertain.
Our advisers actively contribute   to fuel the thought process: market assessment, competition scan, evaluation of the potentially acquired company's industrial equipment and analysis of its value.
Example of mission

An example of OTECI Ile de France intervention in the Finance and Accounting fields.
Definition of an action plan for an SME facing a loss of profitability.
This SME managed to improve its turnover but, despite its efforts, couldn't  restore profitability.
Following interviews of key people in the company, a diagnosis has been established. It helped identify the company's strengths and weaknesses and suggest an ambitious action plan related to critical fields of activity: Strategy, Organisation, Business, Industry, Finance and Human Resources.
This action plan made the customer service the central concern of the company.  This plan led to a reform of the management style, an implementation of a Quality Assurance approach and   a development of an inspiring Human Resources policy.
Our experts helped the company in this action plan implementation.
Examples of mission

A few examples of  OTECI Ile de France interventions in  legal matters and Intellectual Property
Assistance in negotiating license agreements with a public body.
This consisted in transferring research and high potential therapeutic know-how results, from a research laboratory to start-up premises. This start-up has since developed a diagnostic kit which is now marketed.
Optimization of a risk taking management consulting firm operating with two types of clienteles,
The OTECI experts with the usual partners of the company, including the accountant, the auditor and the solicitor suggested the creation of a new company, which was welcomed by the shareholders and swiftly implemented.
 Helping to organise the structure of a site sheltering clinical batch manufacturers and drawing up of service contracts.
Oteci assisted this company in the determination of its organization and the preparation of all the documents required for running the site in compliance with the pharmaceutical regulations and the demands of the supervisory authorities including those of the ANSM.
Examples of mission

A few examples of OTECI Ile de France intervention for Commercial and Marketing functions
Development of an argument for an unconventional structure
Assistance to a UNESCO recognized Biosphere Reserve to develop a partnership with private sector operators: study of legal rules for obtaining funding, development of a methodology, and search for contacts.
The aim was to develop a marketing approach, more suited to dialogue with private companies, in particular by assisting managers in the preparation of a well-structured presentation of the objectives and activities of the Biosphere Reserve:   learning experience for such an unconventional structure.
Coaching of a young commercial manager.
In this SME the President had appointed a young woman Commercial Director. She had a relevant marketing experience but did not know the commercial world (its staff, distribution network, animation … ..) and had no significant management experience.
She agreed with the president to ask an OTECI expert's support to help her assimilate and implement some essential methods that a commercial manager must follow to reach his  objectives.
Examples of mission

Example of an OTECI Ile de France intervention  for the development of the  International activities.
Preparation the companies to exporting activities :
Two-day sessions involving the companies' representatives have been organised in the framework of either departments or regions. These sessions dealt with encountered issues such as attending commercial events, approaching high priority countries, setting up an export distribution network, prospecting, negotiating with a partner, operation management techniques, from offer to payment, etc…
Example of mission

Example of an OTECI Ile de France intervention concerning Information Systems
Support in bringing into compliance the information system of a medical testing laboratory
A medical testing   laboratory with a staff of 15 (Paris region) working for the pharmaceutical industry (production batches sample analysis  and preclinical studies) called upon OTECI to review its Information System (IS).
The laboratory current IS is mainly limited to analysis and office computers and needs to be brought into compliance ( documentation, administration, use) with the GMPs  and GLPs (Good Manufacturing Practices and Good Laboratory Practices) requirements.
In addition, the laboratory wants to acquire a Laboratory Information Management System (LIMS) to improve the management of its activities and resources, improve the traceability of the samples and provide customers with information over time.
An OTECI adviser, expert in information systems and pharmaceutical industry, has been asked to study with the laboratory its needs and the necessary  evolutions;
The mission  consists in :
Supporting the laboratory with the definition and documentation of components and the activities to be brought into compliance with regulatory requirements.
Assisting in the study of the LIMS, drawing up the requirement specification and evaluating the market offers.
Example of mission

An example of OTECI  Ile de France intervention related  to Human Resources
Assistance in the design of a remuneration system with a variable part.
Following the diagnosis of a consultant, highlighting the stiffness in the management of its human resources, a training institute called on OTECI to help it introduce a variable part into the remuneration system of all the staff.
The interviews with the staff conducted by our HR consultant, show that the current changes are raising concerns among the personnel.  The new compensation system might perturb the situation unless a more efficient type of management comes along.
That's why our expert recommends to design simultaneously both new job management tools ( in particular a job classification grid, which is not tied to individuals but to functions ) and the new compensation policy.
For the latter, our advisor suggests to set up an "individual variable part '' system varying from 15% up to 25% of basic salary, related on measurable and negotiated objectives. At first he recommends to apply this system   to teachers and executives   only with a transitional regime for the current staff.
Our experience has made it possible to quickly assess the context, make recommendations and set up dialogue in conditions  in keeping  with our client's resources
Examples of Mission

Examples of OTECI intervention related to Industrial Operations
-A private sector finance institution, also subsidiary of a development agency ,requested OTECI to study the possibility for a West African company
to build a new factory adjoining the existing one.
The aim was to better supply the region with antiretroviral drugs.
Our mission consisted in auditing the existing factory, evaluating the quality and cost of the project, analyzing the production capacity and supply chain of the new plant. OTECI's positive conclusions led the institution to accept to fund this project.
-Make organic product companies more competitive
The world of organic products is booming; like the organic specialized Industry leaders such as "la Vie Claire" and "Biocoop" and numerous independent retailers, large–scale distribution (Carrefour, Auchan, Leclerc) is launching its own brands.
The market growth has reached nearly 20% for a few years . Many of the supplying companies (mostly SMEs and micro-enterprises) are experiencing growth crisis and must therefore reorganize to cope with the demand and a more active and competitive environment in Europe.
This is the case of two companies belonging to the same shareholder, who commissioned OTECI to make a diagnosis of the existing management, manufacturing and logistics so as to to make recommendations on the company's organisation.
The objective was to make these companies more competitive and responsive, in a nutshell, more present on their markets: brand, product range, contract  manufacturing  are among the topics that were discussed
These two companies are located 400 km apart each other and will probably have to share some of their activities, such as marketing, R & D, delivery and purchases.
A particular point was made on supply chain operations, from purchasing to delivery. In particular, a thorough analysis of purchasing procedures helped optimize results.
Example of Mission

Example of an OTECI Ile de France intervention dealing with HSE.
-Training  an external company  personnel to chemical hazards  handling  on request of a large transport company
and also
-Developing safety awareness in construction group subsidiaries.
Example  of Mission

Example of  OTECI Ile de France intervention regarding Quality
Quality auditing of suppliers and subcontractors for pharmaceutical and cosmetic companies
The mission was to organize audits in France and abroad. It included the drawing up of reports and the evaluation of action plans following the observed discrepancies. Examples of audited companies:
Manufacturer of natural products for the cosmetics industry,
Subcontractors of pharmaceutical products
Derived from biotechnology.
Microbiological quality control laboratories
Manufacturers of sterile pharmaceutical finished products